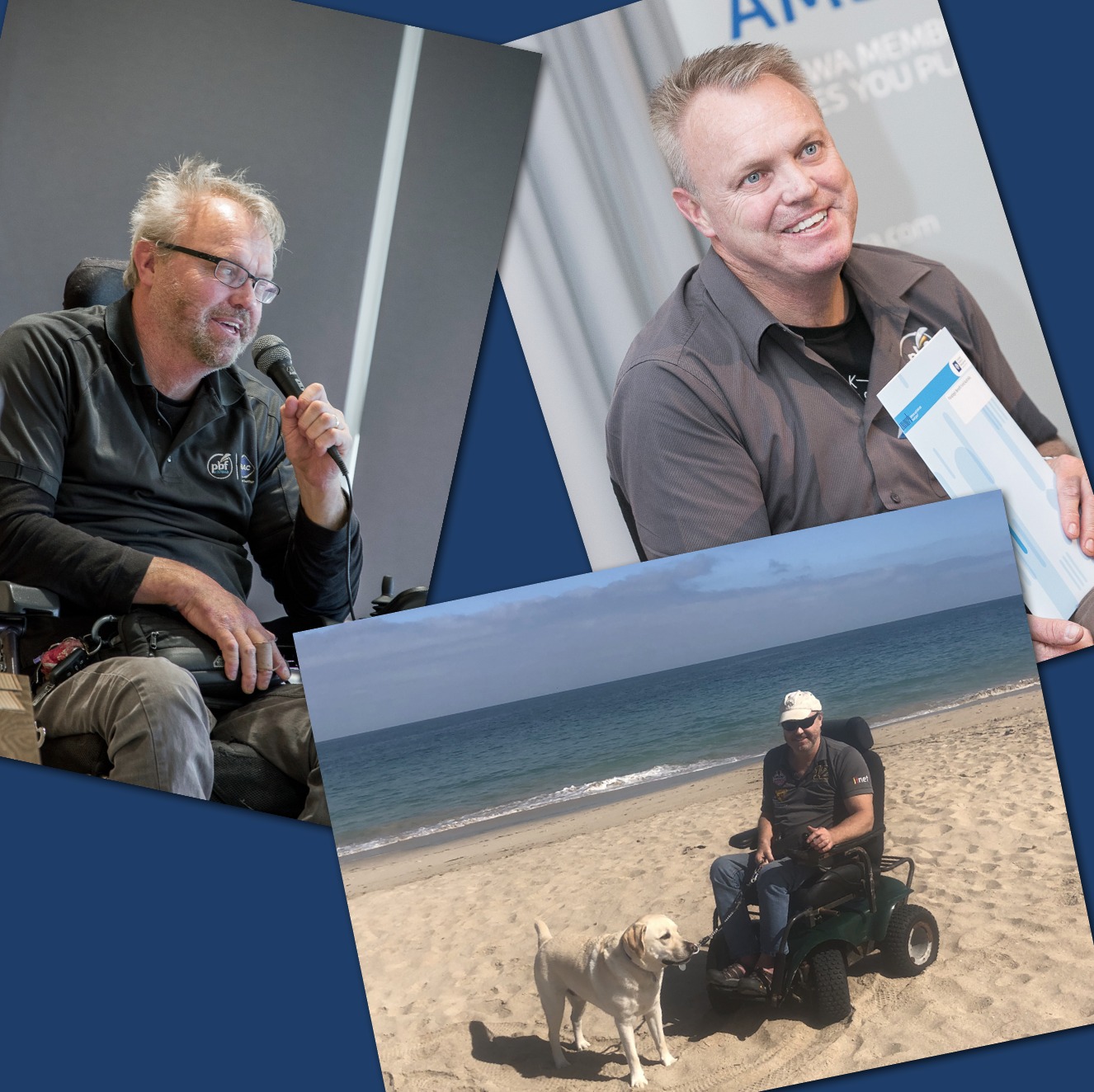 In loving memory of Symon
A much-loved and valued member of the PBF team since 2004, Symon was passionate about education, learning and continual improvement; always looking to develop himself and others. The positive impact and influence that he has had on the lives of so many others cannot be underestimated.
Symon's loving wife Kim has requested that donations be made to PBF Australia in lieu of flowers, as she believes this will be a meaningful way for family, friends, colleagues and loved ones to remember him.
Your donation will be used to continue Symon's passion for injury prevention and improving the lives of people living with spinal cord injury through education, training, and development. To donate please use the form below or call 1800 809780. PBF Australia is a registered charity with Deductible Gift Recipient status (DGR) and tax receipts are available on request.
After you press Submit you will be taken to the St George secure banking website.
PBF Australia is a not for profit organisation with Deductible Gift Recipient status (DGR), tax receipts can be issued on request.