The Honourable Kim Beazley AC, Governor of Western Australia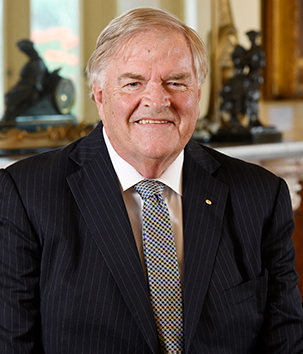 Every day in Australia someone sustains a permanent spinal cord injury. The consequences are life changing; with the impact being felt by those injured, their family, their friends, their colleagues and the broader community.
The financial, physical and emotional costs following a spinal cord injury can be truly devastating, but if the right support is received the permanently injured can adapt to their new challenges and live rich and fulfilling lives.
I acknowledge the employment opportunities that PBF Australia provide for those living with spinal cord injury and the valuable support provided to the newly injured through their peer support program.
I am aware that PBF members who have sustained permanent spinal cord injury have greatly benefited from the financial support provided so soon after injury, reducing financial stress during a very difficult time.
As patron, I commend the Board, staff and volunteers of PBF in their efforts to reduce the impact and incidence of spinal cord injuries in Australia and support their endeavours in promoting safe practices on the road, in the water and the workplace.
What We Do
Our History
PBF Board