Encouraging safe work practices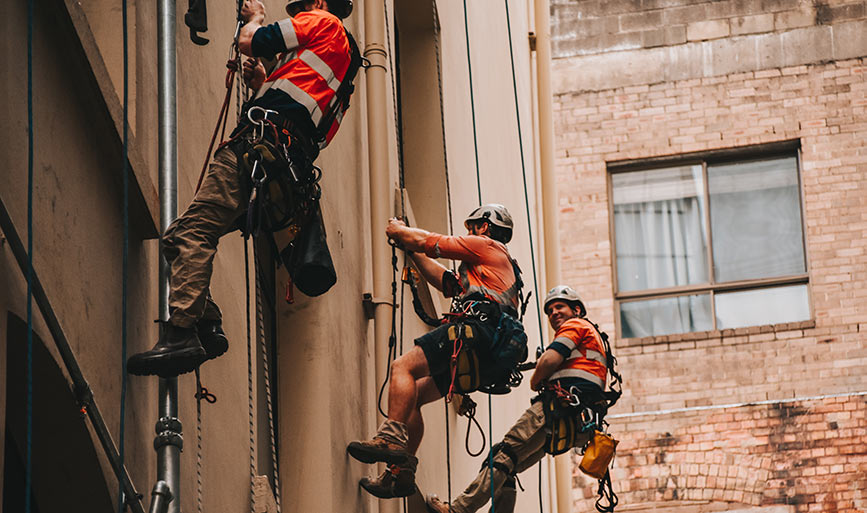 PBF Australia has developed a range of inspirational injury prevention programs that aim to reduce the incidence of serious injury at work, on the road and at play.
PBF's workplace injury prevention program is heart felt yet confronting, challenging individuals to consider the lifelong impacts an unsafe work choice can have on one's future health and those around them. Suitable for both small and large groups, this presentation is as engaging as it is confronting, leveraging visual aids to convey the message that everyone deserves to return home safely after a day at work.
This thought-provoking and motivational session offers participants a first-hand account of what it is like to experience and live with a spinal cord injury sustained through a workplace accident in Australia.
Online safety presentations now available
Motivation for action in the workplace
Take on safety as a core life value
Realise that everyone is responsible for safe work practices
Realise that personal action or inaction can result in serious and life changing consequences
Consider the reality of living with a permanent life changing injury
PBF Australia's workplace injury prevention program has been developed and trialed in close consultation with the Industrial Foundation for Accident Prevention (IFAP – Workplace Safety Solutions) and is a module within IFAP's Health and Safety Representatives Course.
Creating a culture of safety leadership
"We had PBF deliver three powerful injury prevention presentations to our corporate and operational teams. They really resonated with our staff and incited the importance of safety, which really helped to strengthen the culture here at the City of Bayswater. The shared personal story highlighted determination and resilience and we would highly recommend PBF to anyone looking to boost the safety culture within their organisation."
Juliana Tigan, City of Bayswater, OSH Project Officer
"Accidents don't discriminate – they can happen to anyone and everyone."
Our Speakers
Real life stories, close to the heart.
Our injury prevention program speakers are inspiring individuals who have sustained a permanent injury; with many living full lives as a quadriplegic or paraplegic member of the community. Through our speakers' personal stories, PBF is able to build greater awareness of the risks of spinal cord injury in Australia and as well as encourage safer workplaces and support better decision-making.
Road injury prevention
Youth injury prevention
Aqua injury prevention