Flexible membership options for all combinations
PBF Australia provides flexible private membership packages to cater for individuals and today's modern family arrangements. For more details or if you wish to discuss which option suits you best, please contact our Private Membership Team.

$55/year
Individual
Financial protection for one

$80/year
Double
Join with a partner for twin savings

$95/year
Family
One or two parent families with an unlimited number of children up to the age of 18 years
Protection
365 days a year
Easy claims process
Quick
payment after diagnosis
Peter's Story
Have you ever considered how you would care for yourself and your family if you sustained a permanent spinal cord injury? Spinal cord injuries can impact anyone at any time, and the implications are far reaching, impacting partners, children and extended family.
Peter's life changed in an instant when a fall in his garden left him permanently paralysed.
As a PBF member he received a $250,000 payment within 4 weeks of claiming.
This fast payment helped Peter move into a more accessible house and adjust to his new life.
"Peace of mind knowing that if something happens, your family will be OK."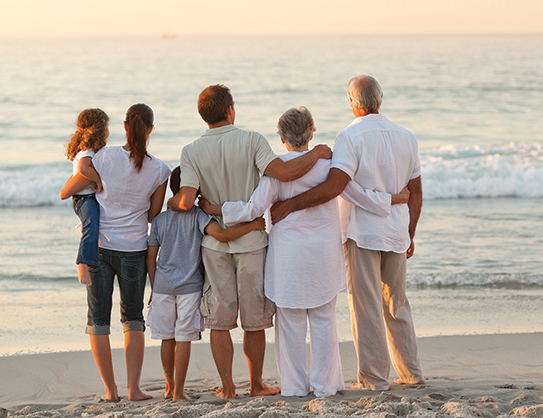 Every day someone in Australia suffers a permanent spinal cord injury. The impact is devastating, with paraplegia and quadriplegia being among the most expensive chronic injuries a person can face.
PBF membership provides low-cost financial protection for individuals, couples, families, corporates, and clubs. For little more than $1 per week* PBF Australia members who sustain a permanent spinal cord injury are eligible to apply for a Member Benefit Payment of $250,000>. This crucial financial protection can help cover the immediate costs of spinal cord injury, as well as ongoing living, medical and rehabilitation expenses including modifications to house and car
For those already living with spinal cord injury, we offer peer support programs, lifestyle education, and employment opportunities, with the goal of demonstrating that life can and does go on after injury.
*Based on cost of individual PBF membership per annum.
>See our product disclosure statement for full Terms and Conditions.
Affordable financial protection in the case of a traumatic spinal cord injury