A new method of delivery
Ready made, targeted, safety presentations delivered online.
We know that it is often difficult to arrange face-to-face presentations with busy schedules, remote locations and travel restrictions. PBF's online safety presentations are a great alternative to deliver your safety message when face-to-face presentations are not possible.
We have successfully delivered interactive, online presentations to schools, community groups, sporting clubs and businesses and feedback from participants has been excellent.
Contact us about our injury prevention presentations that can be live streamed from our digital studio to your location.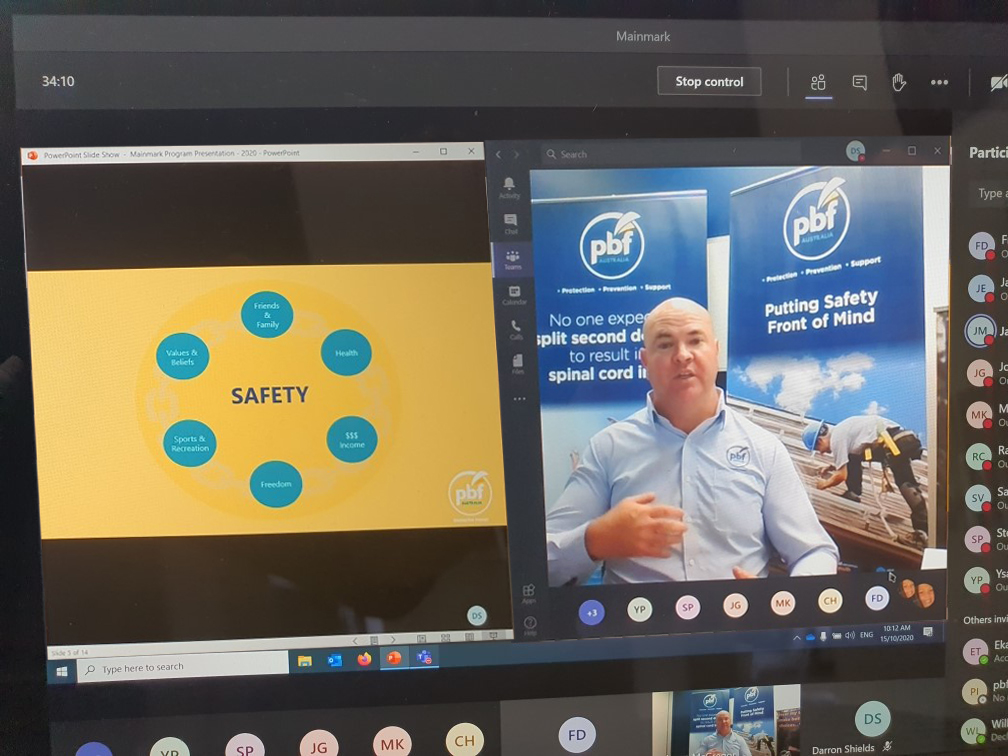 Enhance your safety messaging
"Health and Safety of our team is of the utmost importance to RM Surveys. Not only does our PBF corporate membership provide financial protection to our employees 24/7, but we also value their injury prevention programs. PBF's face-to-face presentations, and more recently their digital programs, have helped enhance our safety messaging to our employees.  We find that our team really connect with the personal stories shared by the PBF presenters. Especially now with the changes happening to the Work Health and Safety laws in WA, I would encourage other organisations to consider booking a PBF injury prevention presentation"
— Dane Blower, Director, RM Surveys
Book an online presentation
Through our speakers' stories, PBF is able to build greater awareness of the risks of spinal cord injury in Australia and as well as encourage safer workplaces and support better decision-making.
Contact us about our online injury prevention online presentations.
Real life stories, close to the heart