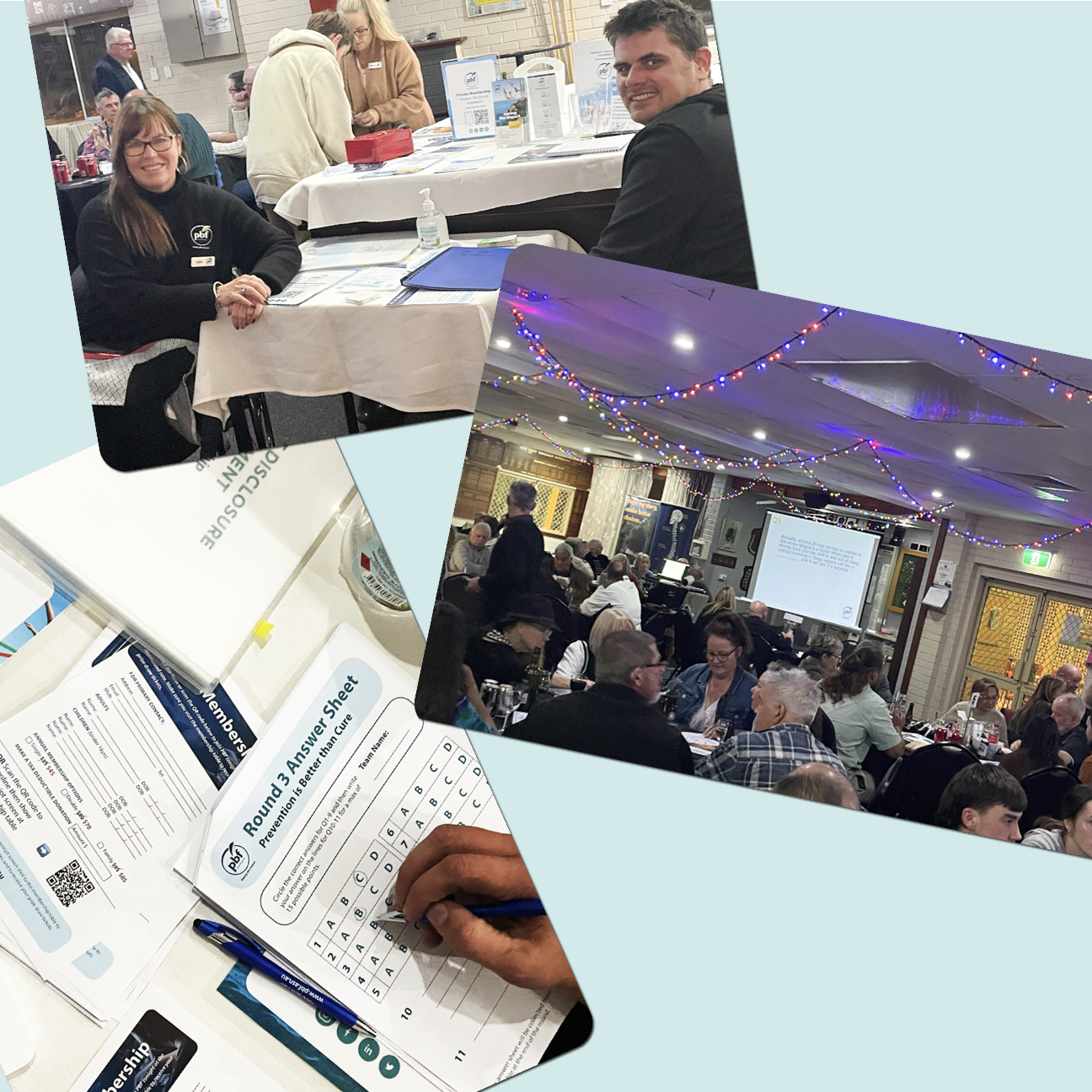 Book a PBF quiz night
PBF's safety themed quiz night is a fun and educational event for your club, organisation and local community. It's ready to go & will be run by the PBF team.
Sounds boring? No way! We will take you on a virtual road trip around Australia as we test your knowledge. Do you know the "Big things" to see on your travels? Can you name the classic driving songs? Are you an expert on road safety?
Important safety messaging will be included throughout the quiz night and this event will help you promote the safety of your employees or members, their families, and the local community.
Contact Katie for more details on hosting a PBF quiz night.