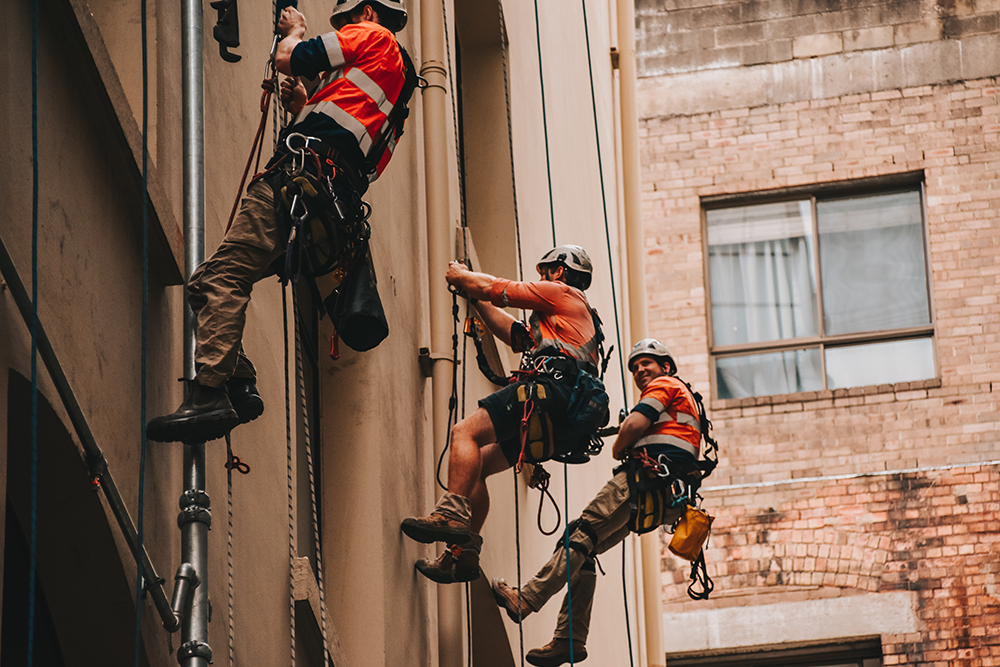 National Safe Work Month — October 2023
National Safe Work Month is coming up this October, with this year's theme "For everyone's safety, work safely." This initiative is reminder to prioritise safety in the workplace and create a safe and healthy environment for everyone at work.
Every year thousands of Australians are involved in serious workplace accidents. Safe Work Australia reports that there were over 130,000 serious workplace accident claims lodged in 2020-21. No matter the type of work you do, unsafe work choices can, unfortunately, have lifelong impacts. Workplaces are obligated to outset their workplace health and safety procedures, but this often involves a very dry overview at the beginning of employment.
Our Speakers
Real life stories, close to the heart.
Our injury prevention program speakers are inspiring individuals who have sustained a permanent injury; with many living full lives as a quadriplegic or paraplegic member of the community. Through our speakers' personal stories, PBF is able to build greater awareness of the risks of spinal cord injury in Australia and as well as encourage safer workplaces and support better decision-making.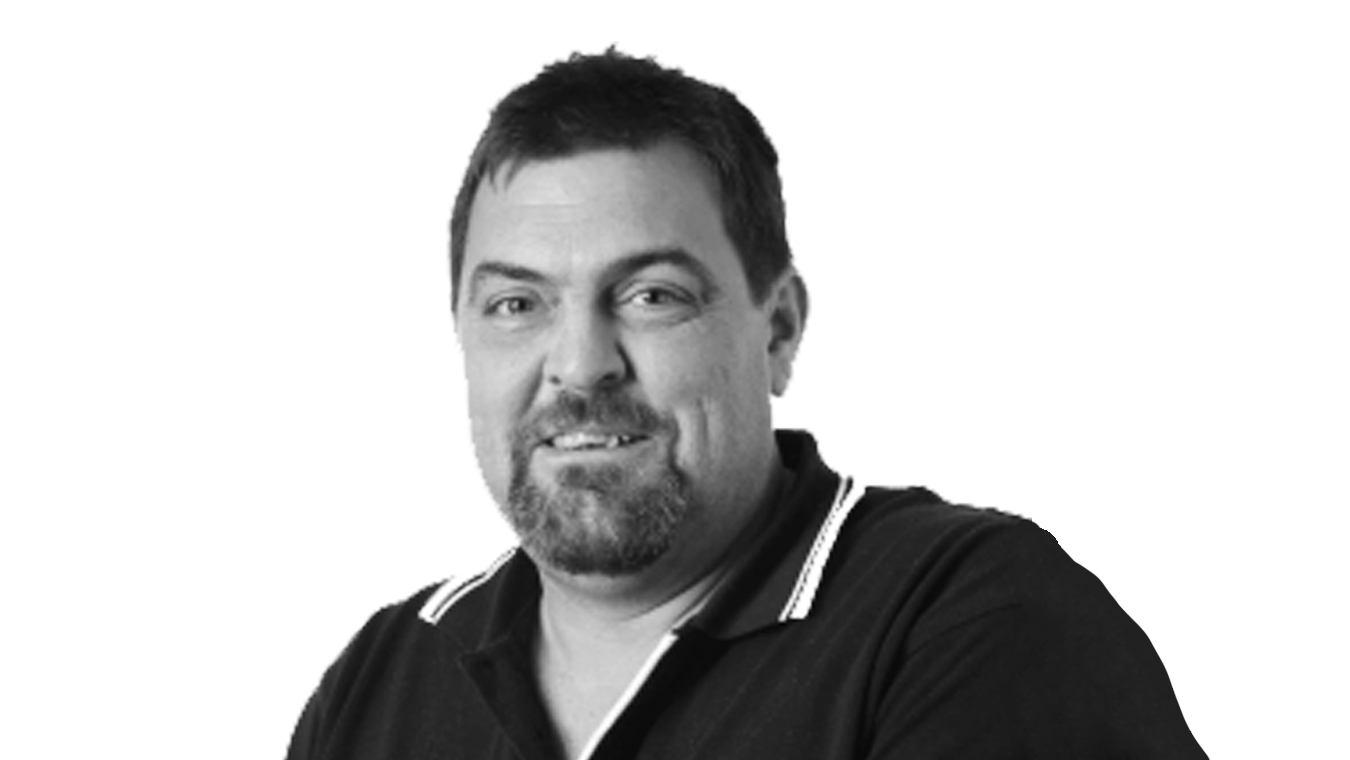 Paul's Story
"I take safety much more seriously than I did before, because I now know and live with the consequences of being blasé about safety."
Before his accident Paul was working as a site supervisor at a water reservoir on the Sunshine Coast in QLD. He and his girlfriend were planning on starting a family. He enjoyed riding motorbikes, fishing, camping and travelling.
Paul was under a lot of pressure at work.  When packing up for the day he decided to do the right thing by securing the site, as there had been a theft the night before. The crew knew that the hook on the crane they were using was faulty, as they had tried to fix it months earlier.
Whilst moving the load of form ply, a 480kg pallet of bolts slipped off the top and hit Paul on the back of his shoulders.  He now lives as a paraplegic and conducts workplace presentations sharing the details of his incident.  Paul's presentation addresses how his incident could have been prevented if he had taken more of a stand about proper safety standards at work.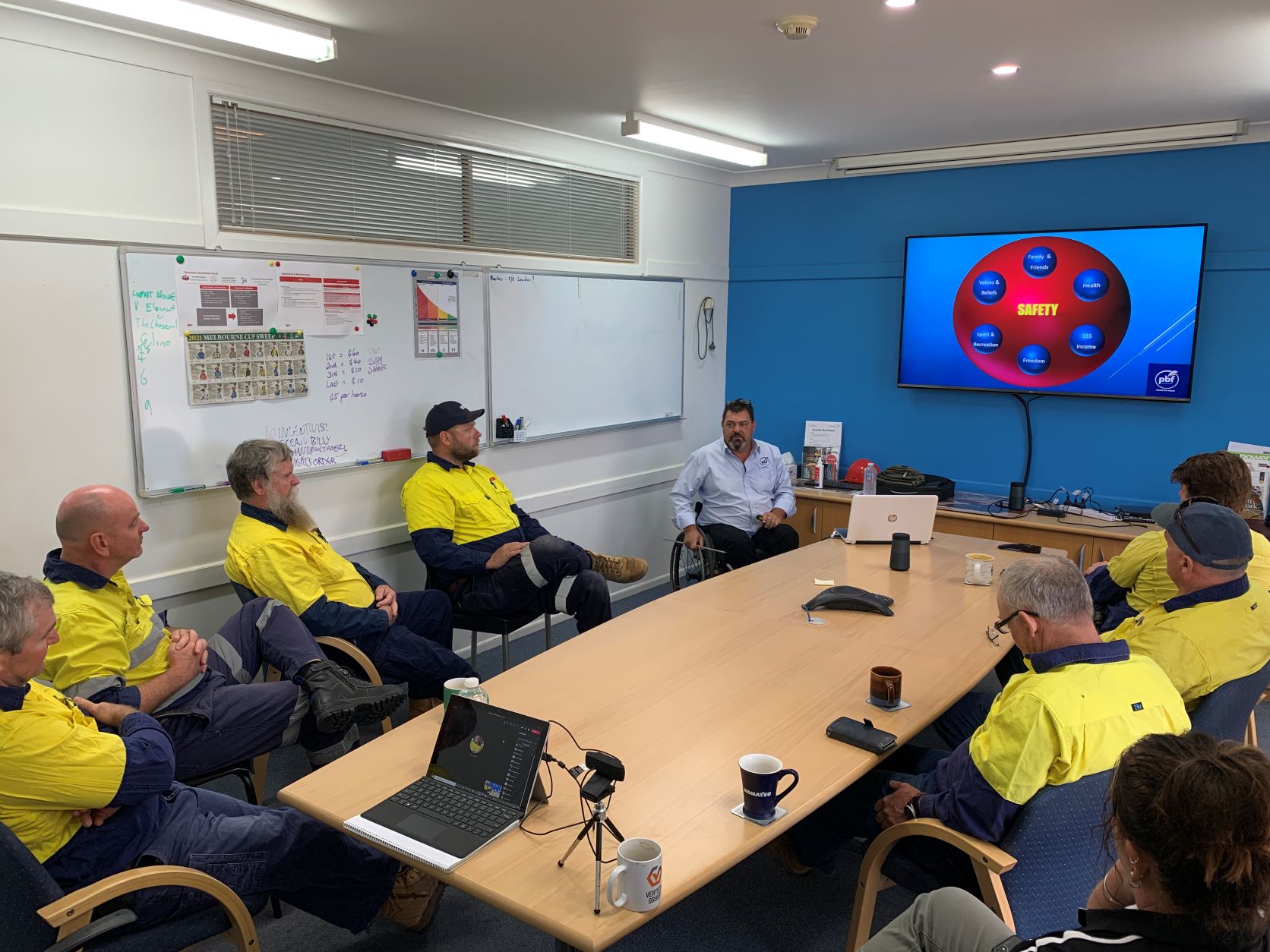 How do we change mindsets when it comes to workplace safety?
PBF believes maintaining adequate workplace safety is the key to reducing the incidence of serious injury at work, on the road and at play and we've developed a range of award winning injury prevention programs that aim to do this.
PBF's workplace injury prevention program is heart felt, confronting and engaging. Through a 45 minute presentation, we offer participants a first-hand account of what it is like to experience and live with a spinal cord injury sustained through a workplace accident in Australia and leverage visual aids to convey the message that everyone deserves to return home safely after a day at work.
We motivate behavioural change by challenging participants to:
Take on safety as a core life value
Realise that everyone is responsible for safe work practices
Consider the lifelong impacts an unsafe work choice can have on one's future health and those around them.
Our interactive sessions are suitable for both small and large groups, can be tailored to any business type and are available on-site or online.
Partner with PBF to encourage safety in your workplace
Book a speaker
Book a 45 minute workplace injury prevention presentation or a 2 hour leadership program that investigates an incident
Become a corporate member
A unique corporate benefit, offering 24/7 financial protection in the event of a permanent traumatic spinal cord injury, both on and off the job.*
Book a "Hear my Story" activation
An interactive experience where attendees sit in a wheelchair and use headphones to hear a 5-minute personal story from one of our presenters and imagine what it may feel like to experience a life-changing event.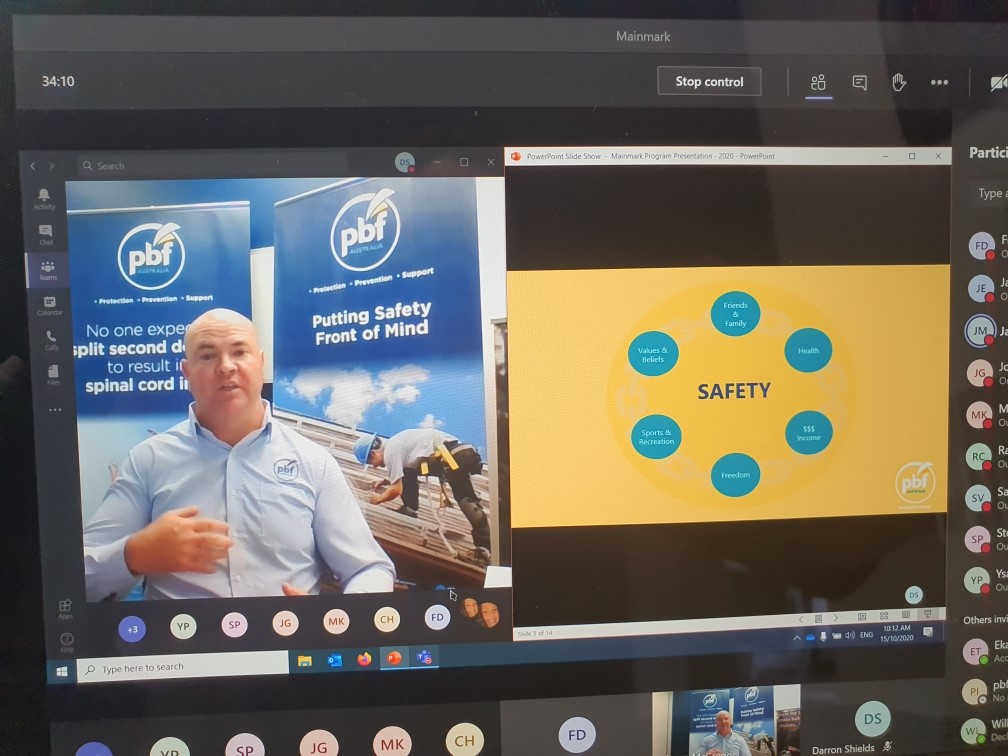 We have a long history of partnerships with workplaces.
PBF has worked with many workplaces and organisations to encourage safe work practices. Current corporate members and injury prevention clients include:
Stanwell
Fulton Hogan
Mader Construction
Action Drill & Blast
Ingham's