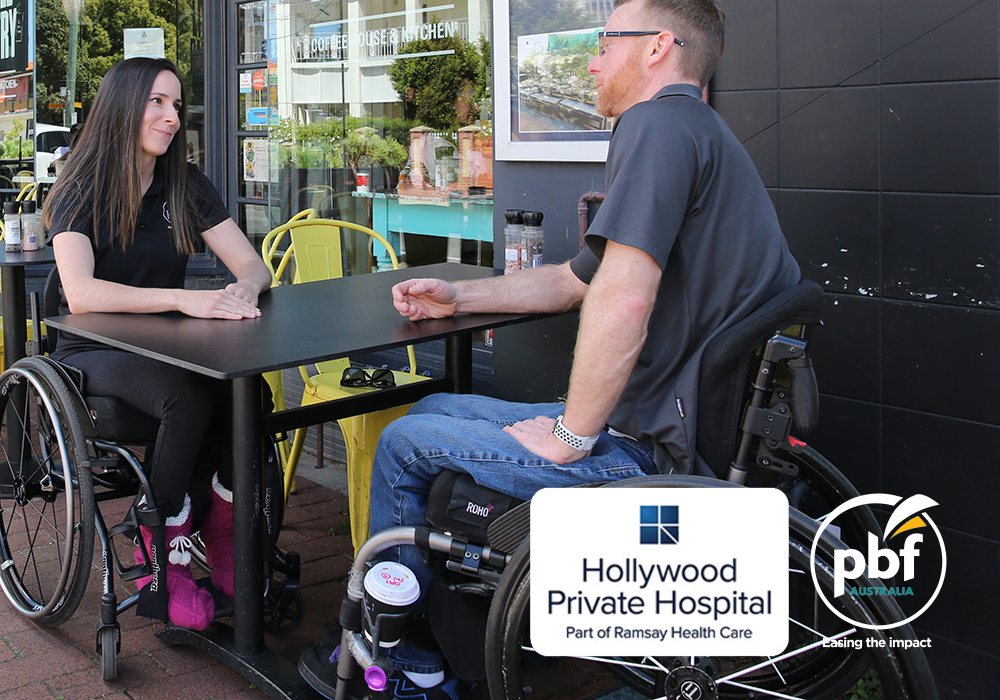 Safety is a core life value
Hear PBF speaker Myreesa Hurtado or Mike Rowney share their life changing stories about their permanent traumatic spinal cord injuries and workplace safety.
PBF Australia is a national not-for-profit organisation dedicated to reducing the impact and incidence of spinal cord injury. For those living with paraplegia and quadriplegia we offer peer support programs, lifestyle education and employment opportunities.
Myreesa Hurtado: October 10th , 9:30am at Hollywood Private Hospital
Mike Rowney: October 25th , 9:00am at Hollywood Private Hospital
If you'd like to attend, please register through the form below.