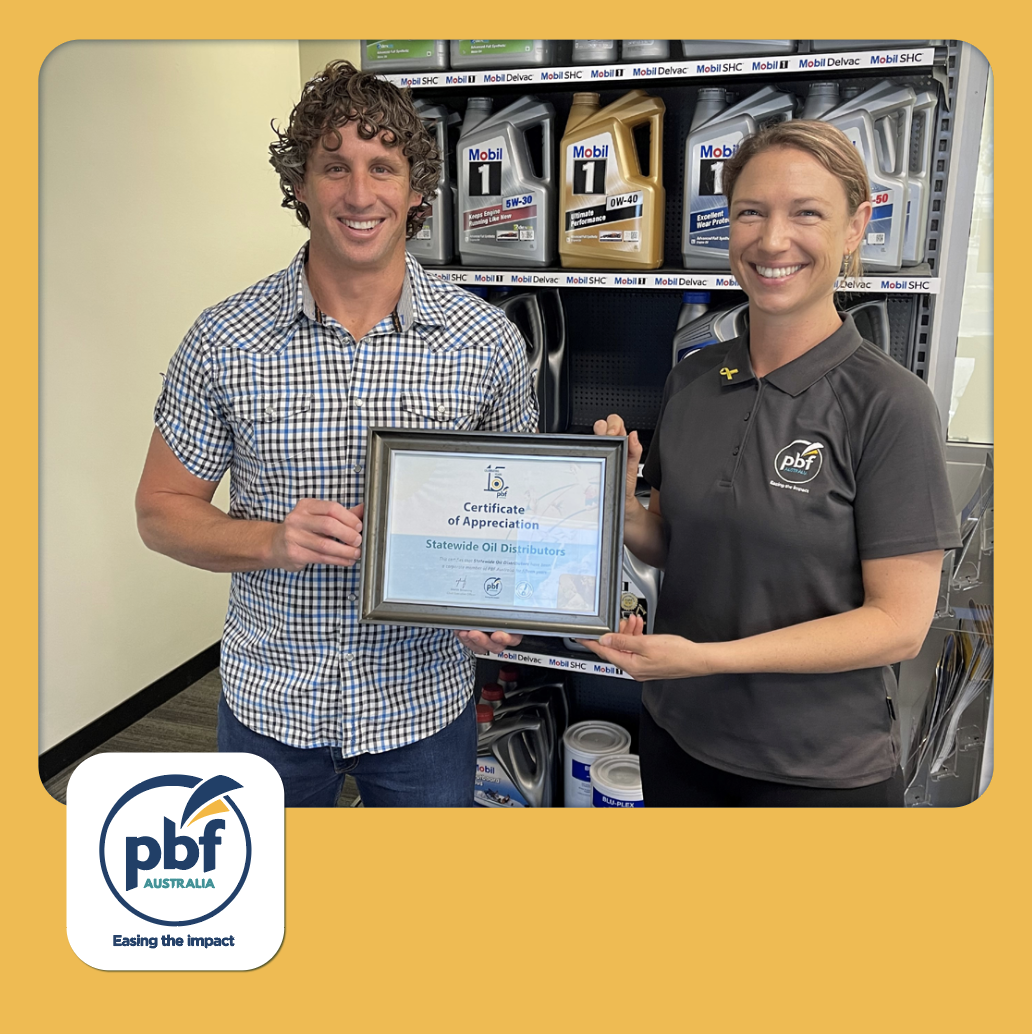 The health, safety, and wellbeing of employees should be a priority for all businesses and organisations. No one is immune from spinal cord injuries and they are not restricted to dangerous activities or high-risk professions; they can impact anyone at any time.
PBF Australia membership provides 24/7 financial protection in the event of a permanent traumatic spinal cord injury, both on and off the job. As a member-based, not-for-profit organisation, we offer affordable corporate membership packages designed to protect your entire workforce should the unexpected happen. Our injury prevention programs are a popular addition to existing health and safety training programs, designed to raise awareness and reduce the incidence of serious injuries in the workplace.
Many businesses already understand the value of PBF membership. We recently visited Statewide Oil who have been proud corporate members for 15 years. The visit was in WA before the Christmas break so Kate Fandry was able to chat with Brendan Sarson to thank them for their ongoing membership and support in a mask-free environment.
PBF Australia provides scalable Australian workplace safety membership packages to suit both large and small organisations. Our cost effective group memberships are provided on an annual basis and are suitable for all industries. Corporate membership fees are based on the number of employees covered. Organisations can opt for either individual or inclusive employee memberships. Inclusive employee membership extends coverage to direct family members including the husband, wife, de facto partner of an employee, and their children up to the age of 25 years. Individual membership provides coverage for the employee only.
Follow us on Facebook for more